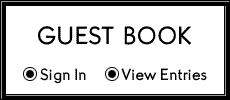 Our format sets trends in marketing talented 

and special people.  

Our goal is to provide as many opportunites available.

Opportunities to submit music for movies, TV series, film projects and other similar leads.

We invite you to join our quest of creating a great team source for characters looking to succeed in the business of entertainment.

We offer mass mailing and exposure on all levels.

For instructions on submissions 

or any of our other services, please don't hesitate to call

502-650-0927

to send your EPK





Online International Entertainment Magazine










 If you like my music you can always request it on Country Radio, our new single

 "UP ON THE MOUNTAIN"

is now being played on radio across the nation! 

Thanks Adam Wayne.

It's really busy around the REM headquarters.  Getting excited about Timmy McDonald and Angie Senger coming to the Redstarr Entertainment Magazine's

 Homecoming 2017.  

Roland Willits and his wife Teri visited and interviewed a few members along with some great songs for 
Old Men Stories
.
Inspiring young people has to be one of the top things you can achieve in life. Here you see REM member, author, and Gail Kamer, sharing the children's book Fang Sang. Illustrated by Sandy Hardin :-)

More about the book....

Love to get mail 📫 Today's surprise was REM member Bill Clark and his great CD The Man I Am 🎶