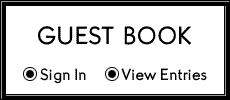 Our format sets trends in marketing talented 

and special people.  

Our goal is to provide as many opportunites available.

Opportunities to submit music for movies, TV series, film projects and other similar leads.

We invite you to join our quest of creating a great team source for characters looking to succeed in the business of entertainment.

We offer mass mailing and exposure on all levels.

For instructions on submissions 

or any of our other services, please don't hesitate to call

502-650-0927

to send your EPK





Hammack

 Guitar Assessories

presents a new guitar product 

Online International Entertainment Magazine


Moving to the Nashville area?

​Meet Tammy Gore,

 our official REM Realtor!!!

Please visit Tammy's website

for information of real estate and all the details of new houses for sale.

Lake Real Estate

515 Rivergate Pkwy, Ste 101

Goodlettsville TN 37072

all REM members in yet another movie.

Coming In August on your Hallmark Channel

 I wanted to tell you about our new gospel Cd, and forgot. There are maybe two cover songs on there the rest are originals one of which I wrote called Mama, the others are songs from several of our songwriting friends out of Nashville, and one gal out of San Diego, Denise Ganulin a great songwriter.

Billy Arr my dear friend of whom has had 88 of his songs recorded by people like Loretta, Mel Tillis, Gene Watson, Faron Young and the list goes on. Elwood Walker close friend of both mine and Mel as well as Wade Jackson. I believe in helping folks in this industry the way the old timers use to do, not the case today. Johnnie Branham, Mel and I are also going to be working on a project as well. We are hoping to take him with us to Midwest Country to play some lead for us. WE are staying busy. Trying to line up a booking agency now, have a lot going on getting busy. 

​A note from Don Joy and Melanie Lynn

Sue Goepp and recent musical activities have included her ongoing involvement playing French Horn with the Oak Ridge Community Band, completing a July 4th concert in the park, along with the August 7th performance to end the summer program.

 For her acting career, she has been involved in a print job for a health care company in July. Additionally in July, she finishes her third facilitation for Tennessee Valley Authority's "Effective Meetings" course in Chattanooga.  Click the pic for more info.

​From the screen to health care

I sat alongside Rapunzel as she draped her gorgeous hair down the side of a tower. I shared a box car with other children. I've zoomed to faraway planets, lived as an alligator, a wise wizard, a fairy godmother, and a private eye. Books have always been my portal to adventures. My career journey has taken me from a teacher to a principal, to a college instructor, and into retirement as a writer. With 38 exciting years in education, I've gathered many ideas for creating children's manuscripts. I look forward to sharing them with my readers. My dream is to hear a child say, "Read it again!" and know they're pleading for one of my books.