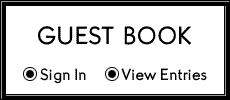 Our format sets trends in marketing talented 

and special people.  

Our goal is to provide as many opportunites available.

Opportunities to submit music for movies, TV series, film projects and other similar leads.

We invite you to join our quest of creating a great team source for characters looking to succeed in the business of entertainment.

We offer mass mailing and exposure on all levels.

For instructions on submissions 

or any of our other services, please don't hesitate to call

502-650-0927

to send your EPK





Online International Entertainment Magazine


​Meet Tammy Gore,

 our official REM Realtor!!!

Please visit Tammy's website

for information of real estate and all the details of new houses for sale.









Greg Finch number 10 on the ReverbNation Christian/Gospel charts  and climbing.

To visit and listen to Greg's music 

 If you like my music you can always request it on Country Radio, our new single

 "UP ON THE MOUNTAIN"

is now being played on radio across the nation! 

.Thanks Adam Wayne.

Hey everyone, 2016 was a great year but 2017 will be even better yet.

 I look forward to sharing new music and stories with you. We will be playing shows across the country starting this March. How exciting!

JOHN DEERE  TOYOTA TUNDRA – GULF STATES TOYOTA

HARLEY DAVIDSON CARQUEST SONY ENTERTAINMENT

CBS RECORDS COCA COLA US ARMY CNBC INDIA

UNITED WAY COKESBURY CHRISTIAN RESOURCES

JORDAN OUTDOOR ENTERPRISES EDWARD JONES INVESTMENTS THRIVENT FINANCIAL 

COX COMMUNICATIONS RFD-TVKUAC TV ALASKA ONE

NATIONAL REINING HORSE ASSOCIATION

CHAMPIONSHIP BULL RIDING FEATHERLITE HORSE TRAILERS DOLLY PARTON'S DIXIE STAMPEDE

STATE OF TENNESSEE STATE OF OKLAHOMA

TEXAS A&M UNIVERSITY NASCAR MOHAWK INDUSTRIES

Lake Real Estate

515 Rivergate Pkwy, Ste 101

Goodlettsville TN 37072

Love to get mail 📫 Today's surprise was REM member Bill Clark and his great CD The Man I Am 🎶

Moving to the Nashville area?