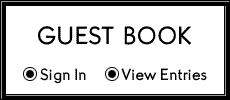 Please sign our guest book

as we would love to introduce you to our many talented friends worldwide.


Our format sets trends in marketing talented 

and special people.  

Our goal is to provide as many opportunites available.

Opportunities to submit music for movies, TV series, film projects and other similar leads.

We invite you to join our quest of creating a great team source for characters looking to succeed in the business of entertainment.

We offer mass mailing and exposure on all levels.

For instructions on submissions 

or any of our other services, please don't hesitate to call

502-650-0927

to send your EPK





Hammack

 Guitar Assessories

presents a new guitar product 

Online International Entertainment Magazine


 Johnnie Branham reports in 

with news of growth for his journey!!!

Johnnie was asked to sign a record deal with Fifth Wheel Records after a few songs from the American Dream album had been reviewed from a couple of great guys.   Owner, Tom Lang and manager, Johnny Horton Jr.   Tom and I talked about the contract and the music, and I was very pleased with what they had to offer in the contract.  I think it is what I been looking for in a recording deal, so I signed a 2 year contract and will be recording 2 new albums in the two year period and they will be setting up the tours, radio play and promotions.  After signing the contract I became acquainted with Manager Chris King from CK management.   Chris and I have talked before about managing me.   I have know a little about Chris over the years, just so happens that he was writing the contracts for Fifth Wheel Productions, so we had chatted about some things and I decided to sign on with him as my manager and everything with the contracts are signed and read it. So I'm looking forward to recording the new albums with some new music and to get back out in the Music industry and I am so looking forward to it.

Cole who is a longtime member of REM is on the right, on the left would be Ray Walker who was one of Elvis's Jordanaires.  Everyone needs a mentor and Cole was blessed to have Ray Walker as a mentor, brother and friend in the entertainment business.  This picture was on Ray's 80th Birthday and he is still doing great things.   

Cole continues to have success with The Million Dollar Quarter, so make your plans to go see this wonderful musical of the Sun Records history and all the awesome artists who came from Sun.

Keep up with Cole on Facebook at this link:

Linda Gail Lewis on left and Annie Marie Lewis on the right are shaking things up a bit in Australia with the wonderful Lewis family tradition of rocking the house with great balls of fire.  Keep up with the journey at this link:

Moving to the Nashville area?

​Meet Tammy Gore,

 our official REM Realtor!!!

Please visit Tammy's website

for information of real estate and all the details of new houses for sale.

Lake Real Estate

515 Rivergate Pkwy, Ste 101

Goodlettsville TN 37072