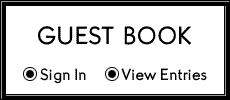 Our format sets trends in marketing talented 

and special people.  

Our goal is to provide as many opportunites available.

Opportunities to submit music for movies, TV series, film projects and other similar leads.

We invite you to join our quest of creating a great team source for characters looking to succeed in the business of entertainment.

We offer mass mailing and exposure on all levels.

For instructions on submissions 

or any of our other services, please don't hesitate to call

502-650-0927

to send your EPK





Hammack

 Guitar Assessories

presents a new guitar product 

Online International Entertainment Magazine


Moving to the Nashville area?

​Meet Tammy Gore,

 our official REM Realtor!!!

Please visit Tammy's website

for information of real estate and all the details of new houses for sale.

Lake Real Estate

515 Rivergate Pkwy, Ste 101

Goodlettsville TN 37072

She sat alongside Rapunzel as she draped her gorgeous hair down the side of a tower. I shared a box car with other children. I've zoomed to faraway planets, lived as an alligator, a wise wizard, a fairy godmother, and a private eye. Books have always been my portal to adventures. My career journey has taken me from a teacher to a principal, to a college instructor, and into retirement as a writer. With 38 exciting years in education, I've gathered many ideas for creating children's manuscripts. I look forward to sharing them with my readers. My dream is to hear a child say, "Read it again!" and know they're pleading for one of my books.

Coming from the Lewis line of talent, 
Annie Marie Harvey
 is a star in her own right.  Keep up with Annie, her talented husband Danny and of course the ongoing Great Balls Of Fire.  
 come from living stories like this big catch.   Roland has a collection of stories and song, check him out!!!

Born and raised in the bay area and lived here my whole life. I think I've always loved music earlier than I can remember and the first song I ever sang according to my mother was Rhinestone Cowboy, even though I don't remember it. I do remember my first life-changing musical influence was the rock band KISS and I got album when I was four years old as a gift. They shaped my life in so many ways and were my main influence all through growing up. 

Even though my main taste centers around rock-based, when it comes down to it, I can fall in love with any piece of music if it's good, no matter the genre. What I hear in music is more the chord progression and the emotion more than the genre or style that's conveying it. I can go from listening to the most hardcore punk-thrash, to classical or 80's pop. I really don't have any closed doors when it comes to music. I do have some all-time favorite bands though. If I had to pick a top five, they would be Nine Inch Nails, Joy Division, The Doors, Alice in Chains and Slayer. All very different types of music but such an impact to me.

I've always been about the emotion and song writing in music. To me, that's everything. When I write, no matter what it's for, if it doesn't give me goose bumps and hit me hard on a deep level, I won't put it out. I've had some success in the past with getting into a bay area magazine, won the first leg of a national music competition and received an offer from an established record company in Az, which I didn't pursue. I write, record and produce all my own stuff and have been getting told a lot lately that my music sounds like it should be in movies, so I decided to listen to that and am gearing all my energies to that end of things. It's super satisfying writing instrumentally-based and I think that's because the music has always mattered the most. You could be singing about a head of lettuce and if the music is powerful, I'll be completely moved.