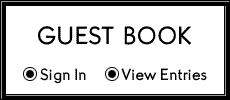 Our format sets trends in marketing talented 

and special people.  

Our goal is to provide as many opportunites available.

Opportunities to submit music for movies, TV series, film projects and other similar leads.

We invite you to join our quest of creating a great team source for characters looking to succeed in the business of entertainment.

We offer mass mailing and exposure on all levels.

For instructions on submissions 

or any of our other services, please don't hesitate to call

502-650-0927

to send your EPK





Online International Entertainment Magazine


​Get your piece

 of the 

Sandy Hardin Collection 

on VIDA

From left to right, Sean Burton, Jessica York and David Wate

DerVertrag
 is a new series by Ville TV Studios and Renegade Art Productions. Directed by
 Herschel Zahnd
, writer Clint Parks, DP Paul Perez and producer 
Sean Burton
 and Vernon Wells. James E Short was a contributing writer and editor.   Redstarr Entertainment Magazine is a sponsor of this series as well as our President and founder 
Sandy Hardin
 and
 David Wate
 being Associate Producers.
The Series follows the lives of Private Military Contractors that have been recruited by an ex-military and CIA operative. He is very well connected which allows him to stay in the game and keep work flowing and protect the country. 

The company is large but focuses around 6 to 10 different people inside the organization which were actually hand picked by Copper Ryan (Vernon Wells) He treats his team as if they were his family and looks out for them on many levels. 

The pilot episode is focused around a close protection detail of a middle eastern Ambassador who happens to be a close friend of Ryan's. They worked together during the middle east conflict to rid the world of terrorist organizations and now the Ambo is working to stop the illegal trafficking of weapons and drugs from the era. 

You later find out about all the problems that the team has personally when dealing with leaving the military and adjusting to civilian life. PTSD, Divorce, Addiction, and many other challenges they will face personally, not to mention keeping the country safe.

Keep it locked here for all the latest and remember to check in when you see places we may have filmed. 

As the closing credits rolled in Jason Reitman's 2009 Paramount Pictures release UP IN THE AIR, starring George Clooney, many moviegoers wondered who was singing that high, breathy tune about uncertainty and indecision, a now classic song also titled "Up In The Air." The correct answer: Kevin Renick, a singer/songwriter whose stirring, autobiographical tune about the unpredictable and often anxiety-producing nature of life not only caused moviegoers to stay in their seats a few extra minutes at the end of Reitman's Oscar-nominated film, it also appeared on the offiicial soundtrack to UITA alongside contributions from artists such as CSNY and Elliott Smith. Renick also recorded a fresh new studio version of the song for his debut full-length CD, Close To Something Beautiful, available on CDBaby.com, amazon.com and iTunes.  
www.kevinrenick.com
Actress, model, teacher and Mom, 

Amanda Rose 

juggles all and above with grace and class.   Recently seen on the set of "Nashville" and many other film projects.  Look out, here she comes.

Follow Amanda on Facebook

Love this picture of two REM members :-) 

Award Winning Traditional Country Artist